ONLY $2.99 SHIPPING ON ALL BOXES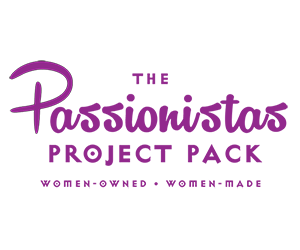 Power of Passionistas Pack
The theme for this box is POWER OF PASSIONISTAS. Throw on your RBG t-shirt, send out some feminist postcards, call on the positive energy of the carnelian agate charm and pour yourself a stiff drink. Together we can do anything.
Included in Power of Passionistas box:
• Three Flavor Cocktail Mixer by Mixallogy
• Carnelian Agate Crystal Ball Pendant by Knkminerals
• Deep Chocolate Brownie & Chocolate Chunk Blondie by Rule Breaker Snacks
• Feminist Postcards by Em & Friends
• "Vote We're Ruthless" T-Shirt by Alligatorteebar
• The Feminist Tarot Card Magnet by Indigo Maiden
• Virtual Cocktail Party with Mixallogy
• Discounts from several other Passionistas
A portion of the proceeds from the sale of each Passionistas Project Pack will be donated to Feeding Northeast Florida.
PAST BOX. ONE TIME SALE.
THE PASSIONISTAS PROJECT PACK
Contact us at info@thepassionistasproject.com
Copyrights © All Rights Reserved By The Passionistas Project Pack