ONLY $2.99 SHIPPING ON ALL BOXES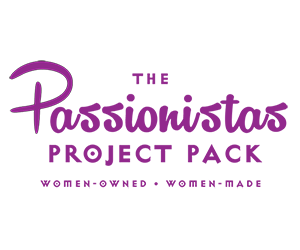 2021 Winter Passionistas Project Pack
The theme for the 2021 winter Passionistas Project Pack is PASSIONISTAS RENEW. After the shopping and the baking and the cleaning and the entertaining are done, settle in with all the goodies in this box and prepare for the new year. Take a long hot bath, rejuvenate the skin, pinpoint the aches, wrap yourself up, indulge in a tasty treat... all courtesy of the women-owned products featured in this pack.
The Renew box includes:
• 15 Minute Pamper Me Kit (head-to-toe spa masks) by Naisture
• Reversible Silver/Lush Wine Scarf by Veroma Gifts
• Penguin Bath Bomb by Kara Bombs
• Renew My Lips Lip Exfoliator by Rude Cosmetics
• A Flight of Mini Chocolate Bars by Terroir Chocolate
• A Chocolate Pairing Class with Stacey from Adventure Wednesdays
• Reflexology Socks by Bath Accessories Company
• Moon Charm by Beadology By Heather
PAST BOX. ONE TIME SALE.
THE PASSIONISTAS PROJECT PACK
Contact us at info@thepassionistasproject.com
Copyrights © All Rights Reserved By The Passionistas Project Pack